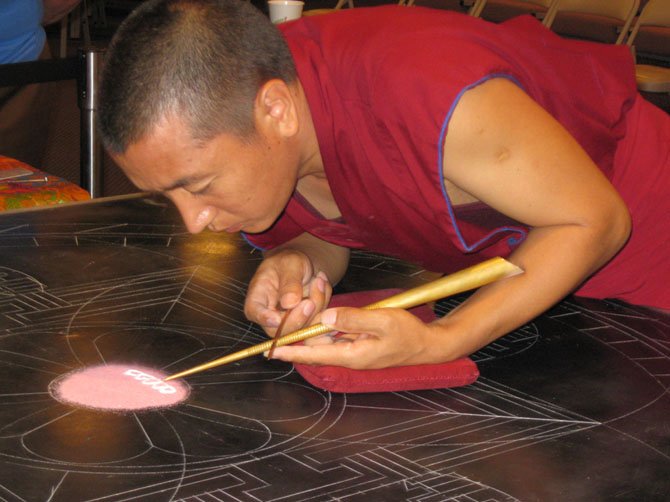 A Tibetan monk uses a chakphur or metal funnel to build the mandala sand painting on the template.
Stories this photo appears in:

Monks create elaborate mandala sand painting with multiple meanings.
For five days last week, Unity of Fairfax Church hosted The Mystical Arts of Tibet, a touring group of 11 Tibetan Buddhist monks who worked in shifts to create a mandala sand painting on a template etched on a 4x4-foot wooden platform. They are from the Drepung Loseling Monastery near Lhasa, Tibet, but cannot return due to Chinese oppression.