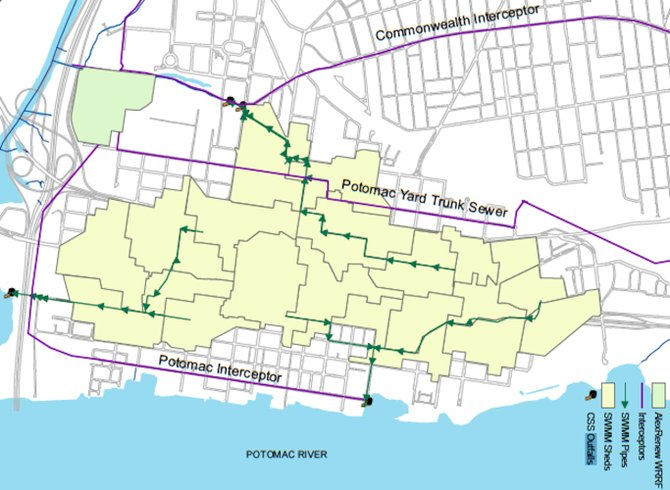 Old Town has a total of four outfalls, three of which dump raw sewage into Hunting Creek. One is on Royal Street and two are on Duke Street.
Stories this photo appears in:

Fixing combined sewer overflows to cost at least $200 million.
The year 2035 seems like a distant dream. But it's a Sword of Damocles hanging over the head of officials at City Hall. That's the year Alexandria will no longer dump human waste into the Potomac River.

Cleaning out of Hunting Creek could cost $100 million to $300 million.
Every year, Alexandria dumps 10 million gallons of raw sewage into Hunting Creek.