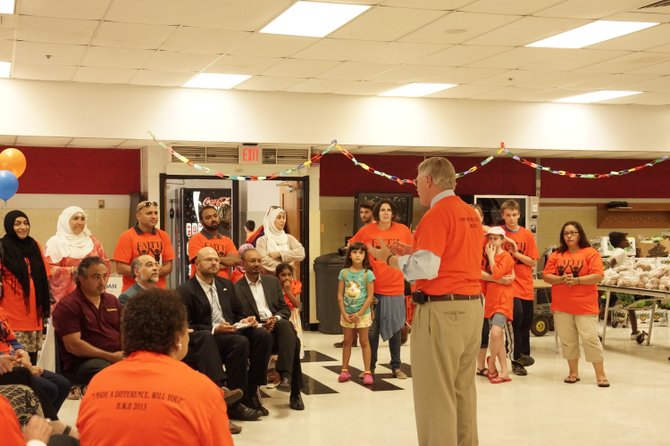 Supervisor John Foust (D-Dranesville District) addresses the Herndon Without Hunger volunteers before the start of the first of four food distribution events during Ramadan. Foust has been a long-time supporter and volunteer at the charitable event.
Stories this photo appears in:

9th annual Ramadan Herndon Without Hunger aids locals in need.
The Stock Market has been posting record highs. Homes in the local market have been selling in less than two weeks, sometimes for more than asking price—rising numbers that constantly make the news, all while another less publicized statistic about our area has also risen: the number of families in need, like those who attend the Herndon Without Hunger (HWH) food distribution that takes place during the holy month of Ramadan.