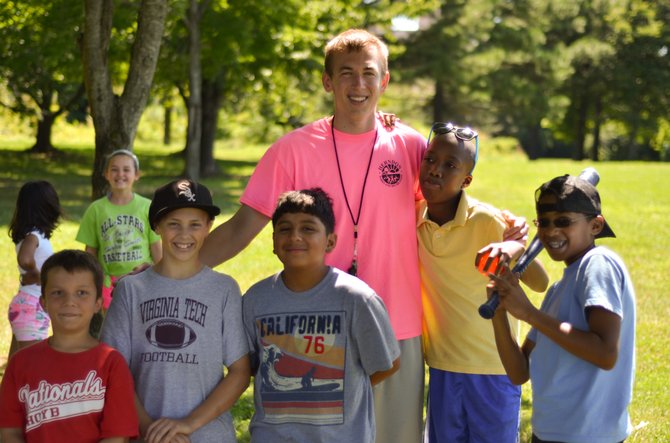 Summer camp counselor Ian Holleran (center) stands with children now enrolled in the Herndon Summer Fun Camp.
Stories this photo appears in:

The Summer Fun Camps are held outdoors at Bready Park and indoors at the Herndon Community Center.
At the end of June, the Herndon Summer Fun Camps began operations at Herndon Community Center, with Harriet Van De Riet and a team of trained counselors directing. "All of our counselors have enrolled in college," said Van De Riet.