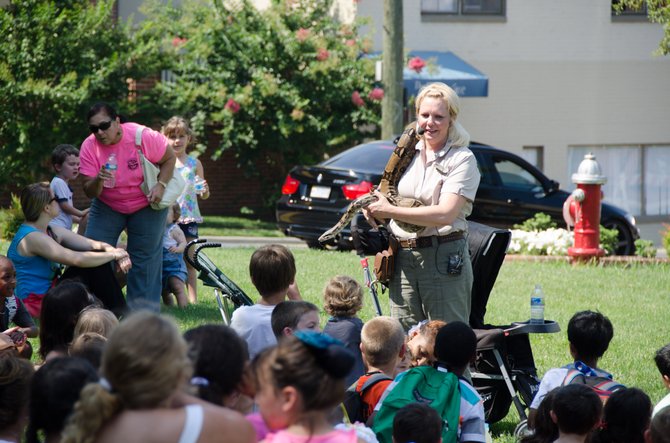 Children enrolled in the Summer Fun Camps take trips to see the Thursday Farmers Market Fun Day events. On July 18 they went to see some of the animals cared for by wildlife sanctuary operator Jennifer Westhoff.
Stories this photo appears in:

The Summer Fun Camps are held outdoors at Bready Park and indoors at the Herndon Community Center.
At the end of June, the Herndon Summer Fun Camps began operations at Herndon Community Center, with Harriet Van De Riet and a team of trained counselors directing. "All of our counselors have enrolled in college," said Van De Riet.