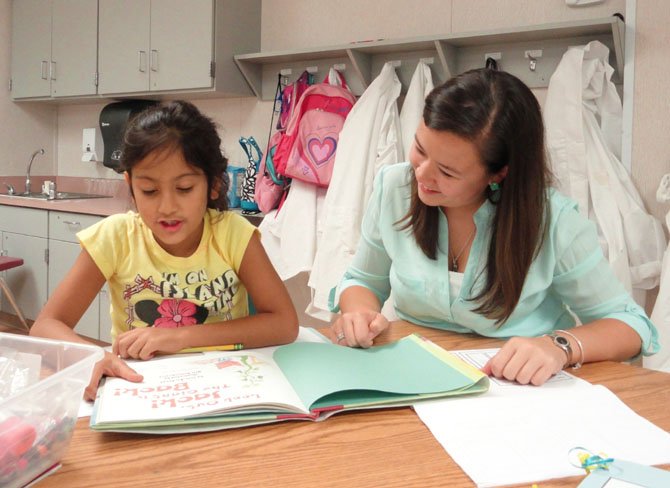 Jasmine Fazel, 7, reads "Look Out, Jack, the Giant is Back," with teacher Michelle Fleischman.

Stories this photo appears in:

Centreville Elementary's unconventional summer school.
In one room, students learned about measurement and density by making parfaits. Others were busy reading, some were doing science experiments and others were creating crystals. And in the hallway, a group of children were making roller coasters on the walls. What was happening, July 15-Aug. 2, four hours/day, at Centreville Elementary in no way resembled boring, summer-school programs of the past. These students were having fun while learning things they'd need to succeed in school and in life.