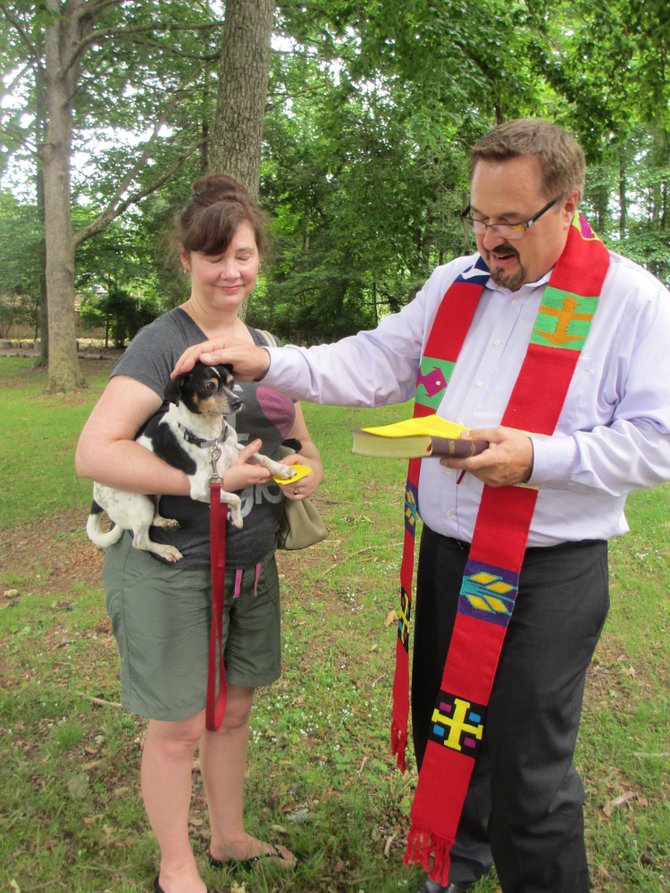 Pal, a Chihuahua/fox terrier mix, had a "hard year" physically, said his guardian, Jennifer Claussen of Reston.
Stories this photo appears in:

Antioch Christian Church holds its third annual blessing for family pets.
Antioch Christian Church, the quaint white clapboard church on Beulah Road, hosted its third annual pet blessing on June 2 and pet parents came from throughout the area to have their pets blessed by Antioch's pastor, Randy Beeman. Any family pet, of any species, was welcome.