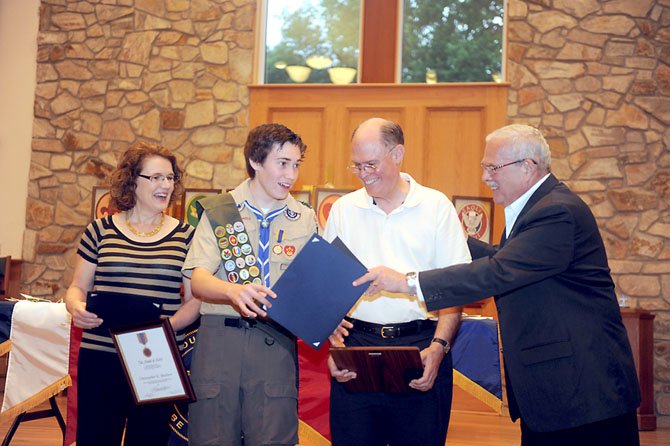 Congressman Gerry Connolly presents Chris Mayhew with a copy of a page from the Congressional Record, in which Congressman Connolly commends Chris for receiving the Medal of Merit, as parents Sarah and Bill Mayhew look on.
Stories this photo appears in:

Chris Mayhew of Fairfax honored as "exceptionally brave and courageous" young man.
Smiling with his head slightly bowed, Boy Scout Christopher Mayhew of Fairfax was greeted with thunderous applause as he accepted the Medal of Merit during the spring Court of Honor.