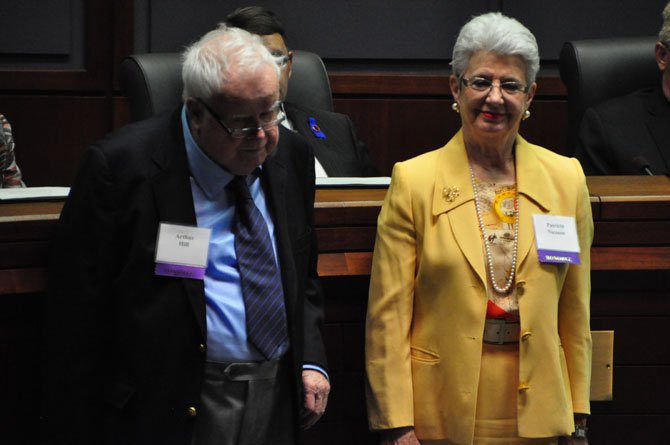 Arthur Hill and Patricia Nicoson are named Lord and Lady Fairfax for the Hunter Mill District by Supervisor Cathy Hudgins Tuesday, June 4.
Stories this photo appears in:

Amanda Andere, Arthur Hill, Patricia Nicoson honored.
Three Restonians were recognized by the Fairfax County Board of Supervisors Tuesday, June 4 as Lords and Ladies of Fairfax. Each supervisor named a man and a woman to highlight their community service efforts.