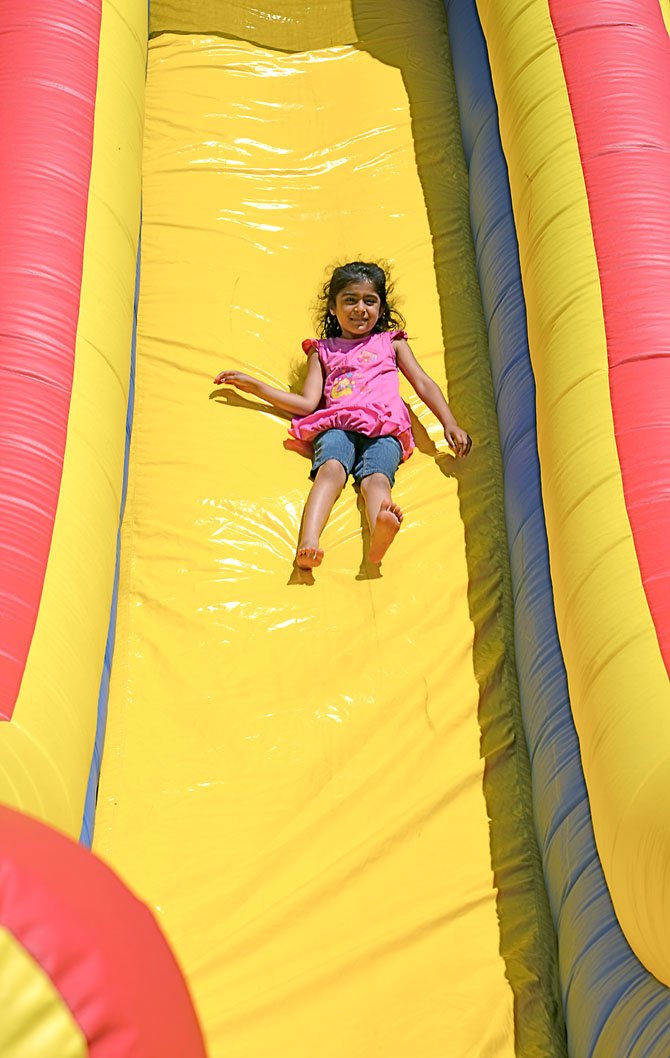 Haniya Mehmood, 5, lives right next door to the park. After spending a few minutes considering the height of that inflatable slide at the Lorton Hope and Health Festival, she climbed right up and slid right down. When she reached the bottom, she declared, "It's not really scary!"
Stories this photo appears in:

Lorton Community Action Center meets goals set.
The Lorton Hope and Health Festival was scheduled from 11 a.m.-1 p.m. on Saturday, June 1, but a good-sized crowd had already gathered in the park venue located behind Lorton Public Library and alongside the headquarters of festival organizers Lorton Community Action Center (LCAC) quite some time before the first words of the official welcome were spoken.