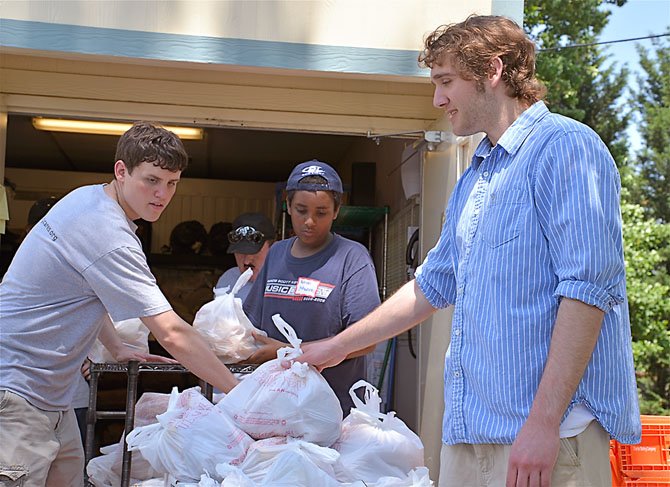 From left, volunteers from South County Cares, Kyle Fischer, Hebron Yohannes and Ian Kraft hand out bags of basic groceries to festival attendees.
Stories this photo appears in:

Lorton Community Action Center meets goals set.
The Lorton Hope and Health Festival was scheduled from 11 a.m.-1 p.m. on Saturday, June 1, but a good-sized crowd had already gathered in the park venue located behind Lorton Public Library and alongside the headquarters of festival organizers Lorton Community Action Center (LCAC) quite some time before the first words of the official welcome were spoken.