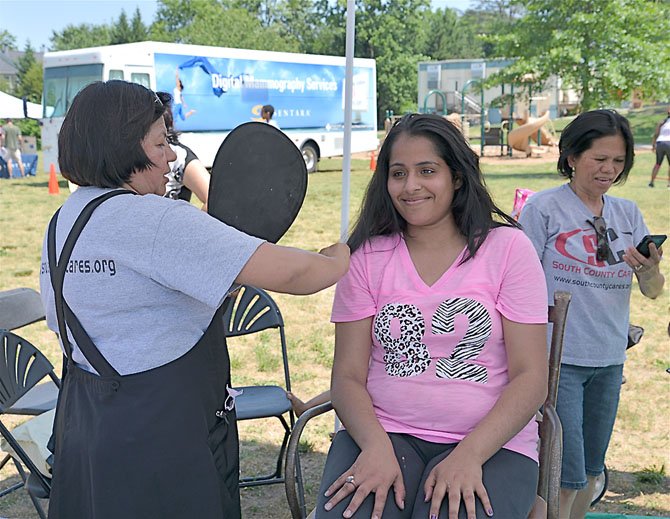 South County Cares volunteer and licensed hair stylist Miriam Luna goes to work on a new haircut for Lorton resident Beenish Mehmood. Volunteer Norma Gunter did assistant duty. "Oh, no," laughed Gunter. "They let me hold the pen, but not the scissors!"
Stories this photo appears in:

Lorton Community Action Center meets goals set.
The Lorton Hope and Health Festival was scheduled from 11 a.m.-1 p.m. on Saturday, June 1, but a good-sized crowd had already gathered in the park venue located behind Lorton Public Library and alongside the headquarters of festival organizers Lorton Community Action Center (LCAC) quite some time before the first words of the official welcome were spoken.