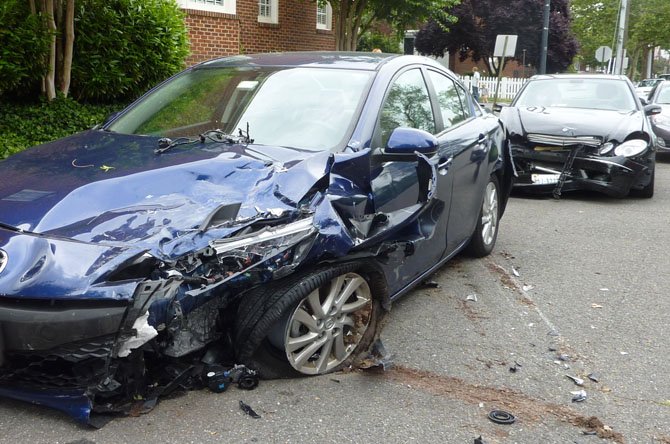 These cars parked on S. Payne St. suffered serious damages after being hit by a drunk driver.
Stories this photo appears in:
Several cars damaged by drunk driver.
Four unoccupied vehicles suffered significant damage when they were struck by a drunk driver at the intersection of Payne and Wilkes streets in Old Town on the evening of June 5.