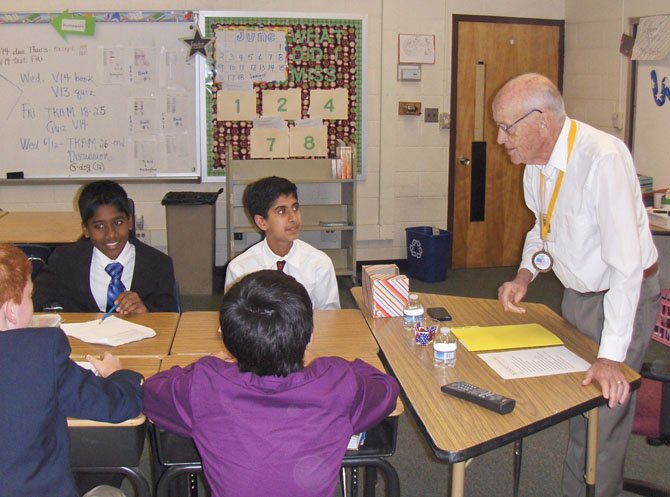 Students question Peter Koch about his service with the German Luftwaffe.
Stories this photo appears in:

Rocky Run Middle holds annual WWII Day.
A veteran of three wars, Russell O'Connell helped protect Gen. George Patton. Elmer Smith flew President Roosevelt to the "Big Three" meeting with Stalin and Churchill. And Ruth Erno was a Navy communications officer. They were among the more than 80 veterans who participated in June in Rocky Run Middle School's annual World War II Day. It's hosted each year by the seventh-grade class and organized by history teacher Jamie Sawatzky.