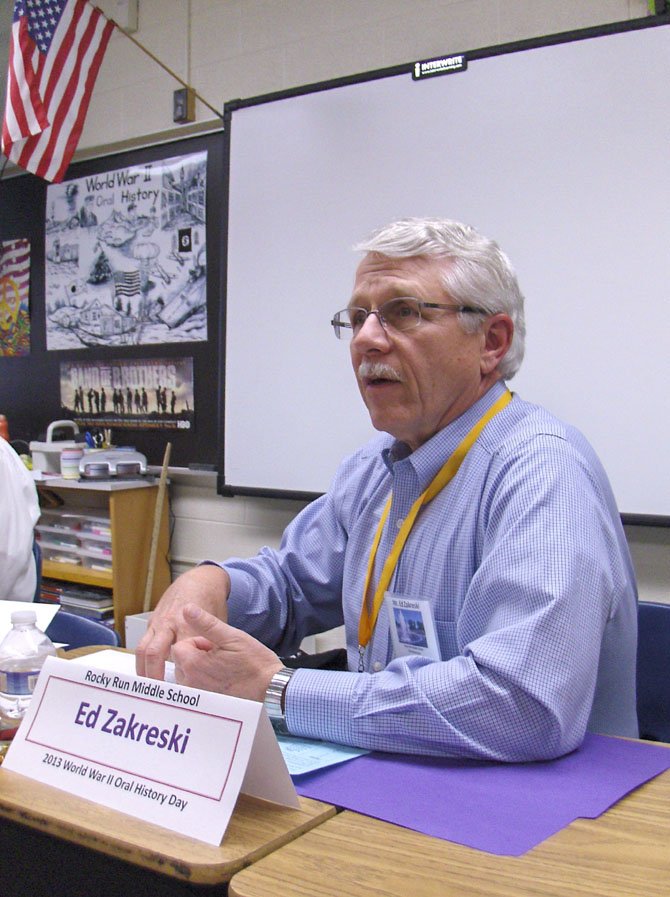 Army vet Ed Zakreski served in the Signal Corps in Da Nang, North Vietnam.
Stories this photo appears in:

Vietnam veterans also share their stories.
Each year, Rocky Run Middle School invites veterans to participate in its annual World War II day. This year, it extended an invitation to veterans of more recent wars, as well, and they, too, enjoyed imparting their knowledge and reminiscences to the students.