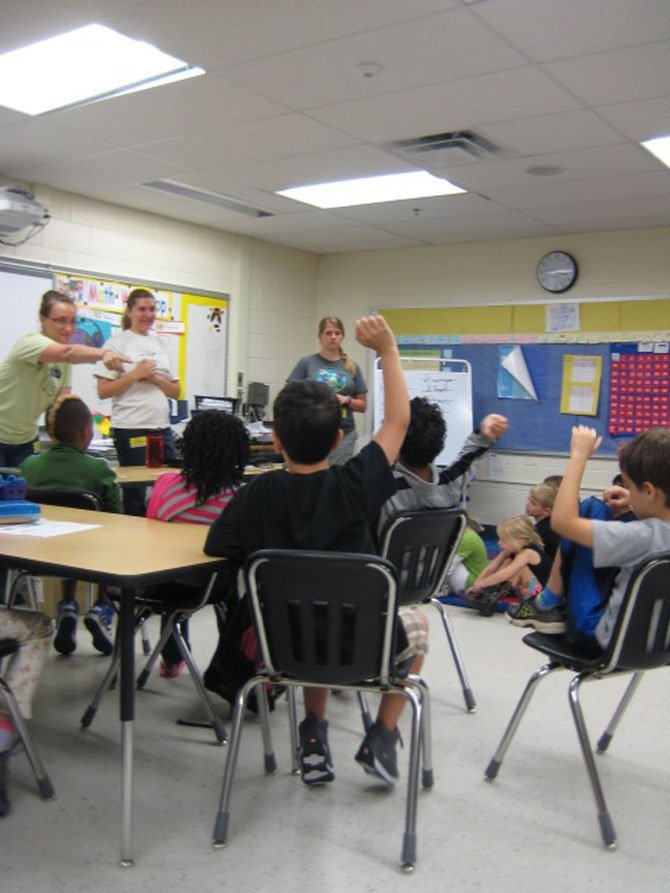 Ornithologist Michelle Franco calls on students to have them describe birds they've seen.

Stories this photo appears in:

Neighborhood Nest Watch Program involves students in banding local birds.
Throughout the last two weeks, the Smithsonian Migratory Bird Center has sent ornithologists to Lake Anne Elementary School to teach all grade levels about birds. An ornithologist is a scientist that studies the health and habitat of birds. They capture birds and measure the legs for bone growth and the length of the feathers. These measurements, along with the weight, indicate the health of the bird. They also study the habitats of birds, which may be an indicator of the health of the birds in the area.