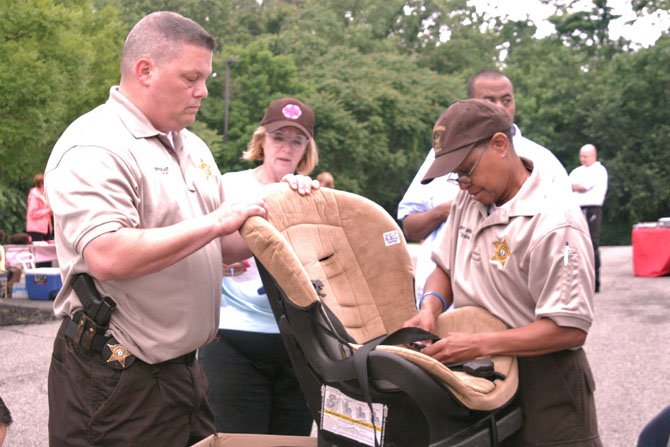 Sergeant Mike Neebe and Deputy Sheriff Trina Graves of the Alexandria Sheriff's Department inspect a car seat, assisted by Peggy Stypula of The Giving Circle of Alexandria.
Stories this photo appears in:

The Giving Circle of Alexandria sponsored a car seat workshop on June 8 for families that participate in playgroups for low-income families. These playgroups enables The Giving Circle to reach children who otherwise might not receive any preparation for kindergarten.