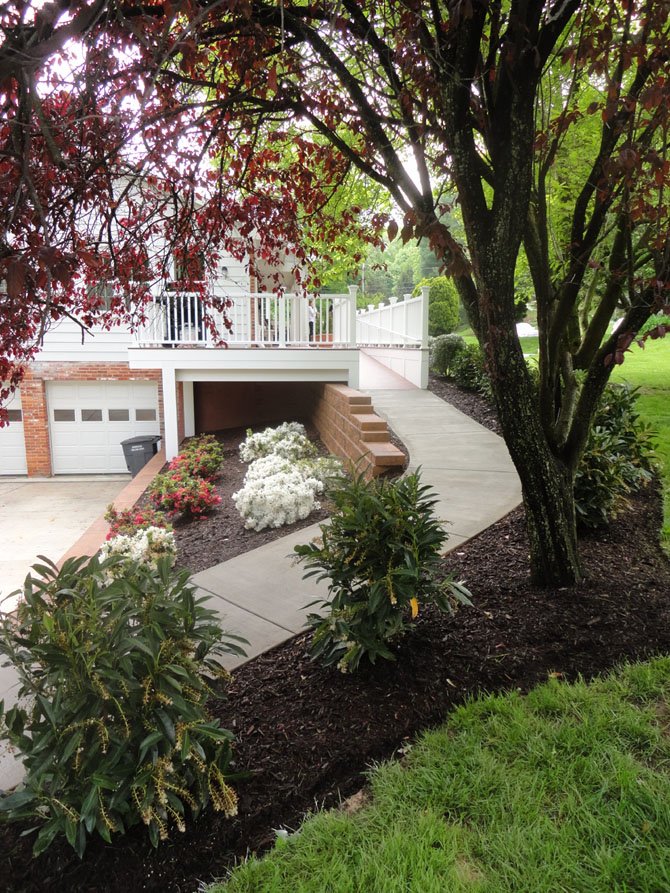 The Cassidy family has occupied the ranch on a corner lot for 15 years; owing to site challenges, most of the contractors they originally approached with their access requirements declined the assignment.

Stories this photo appears in:

Front elevation universal design solution is both functional and architecturally appropriate.
In many respects, well-executed universal design speaks to the hope that a better world is not only possible, but within our grasp. Certainly the intention is to include people with challenged mobility. And it follows that a good universal design solution can be an enhancement not just for one person, but for everyone.