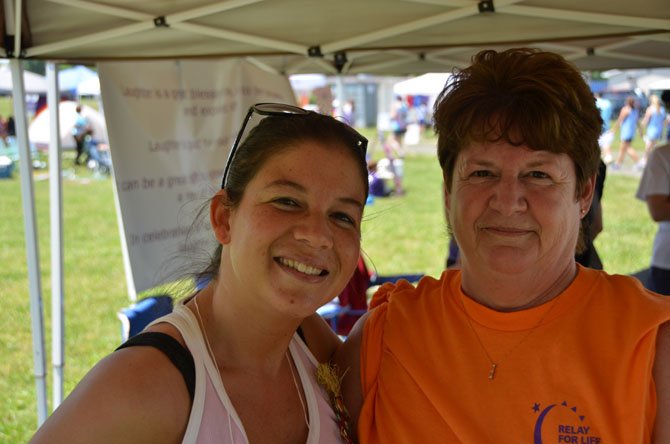 Sheila Grooms (right) and her daughter at the Herndon Relay for Life event.
Stories this photo appears in:

Relay for Life held at Herndon Middle School.
The American Cancer Society (ACS) hosted a Relay for Life in Herndon Saturday, June 8, at Herndon Middle School. This was the fourth year the event was hosted at Herndon Middle School. Herndon resident Sheila Grooms was the event chairperson. At 1 p.m. there were opening ceremonies for the event at the Herndon Middle School outside on the track and field. The Herndon High School Navy Junior ROTC Color Guard performed the flag ceremony, and the national anthem was performed by Shennan O'Day, a Herndon Middle School student.