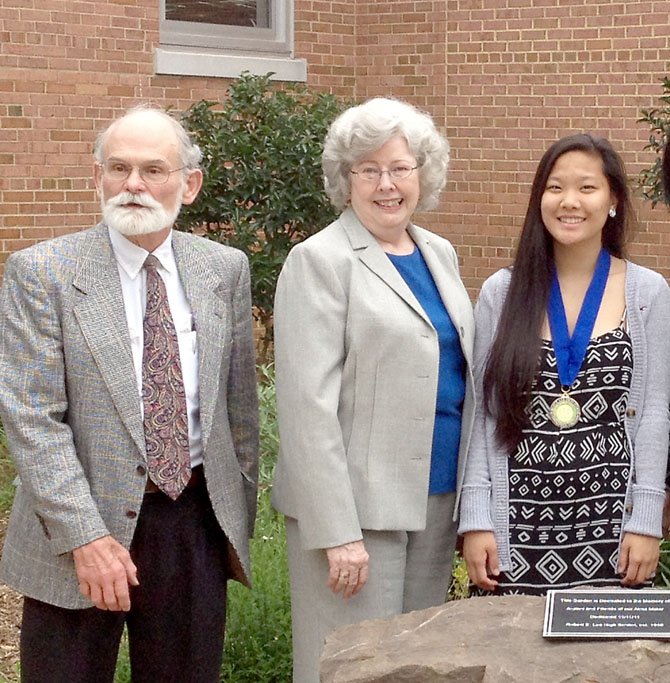 Jon Clarke, Lane LeBosquet and Sophia Kim stand outside the Robert E. Lee High School auditorium. Clarke and LeBosquet, along with the LAFA organization, chose Kim to be the memorial scholarship's first recipient.

Stories this photo appears in:
In memory of three class members lost in Vietnam, the class awards scholarship to Sophia Kim.
Senior classes of past and present generations apart were honored on Thursday, June 6 at Robert E. Lee High School for the annual senior awards ceremony. Current students, just weeks away from graduation, received awards from the academic and athletic departments. In addition to these superlatives were scholarships given to selected students who demonstrated excellence in character and academics. Speaking in regards to these honors Principal Abe Jeffers said, "We have quite a tally of scholarships with a total of about $2.1 million." One in particular was the Class of 1962 Blackburn, Brown and Plunkett Memorial Scholarship.