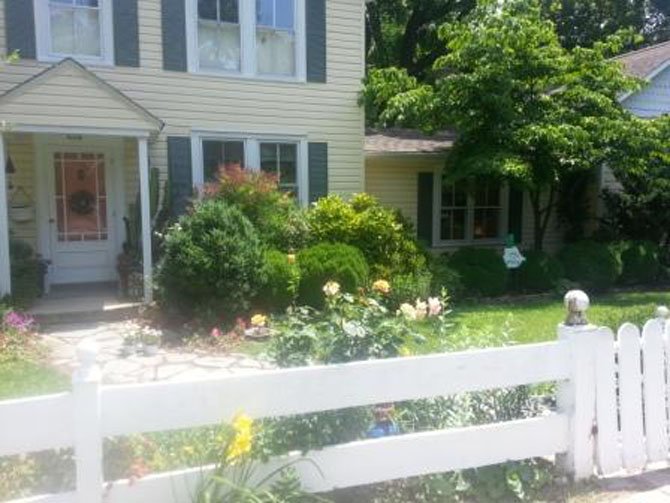 Pictured, above, is one of two winners of the June "Yard of the Month" award. The Yard of the Month award program is sponsored by the Town of Herndon's Cultivating Community Initiative.
Stories this photo appears in:
Town of Herndon 4th of July Schedule
Town of Herndon government offices and services will be impacted by the Independence Day holiday as follows: Town offices—closed Thursday, July 4. Farmers Market—open 8 a.m.-12:30 p.m. Refuse collection—refuse will not be collected. Refuse normally collected on Thursday will be collected on Friday, July 5. Herndon Community Center—open 11 a.m.–6 p.m. Herndon Centennial Golf Course—open 6 a.m.-6 p.m. Special event—4th of July Celebration and fireworks at Bready Park, 814 Ferndale Ave. Free. Festivities begin at 6:30 p.m. and include children's crafts, bingo and family music. Fireworks at dark. For more information, visit herndon-va.gov.