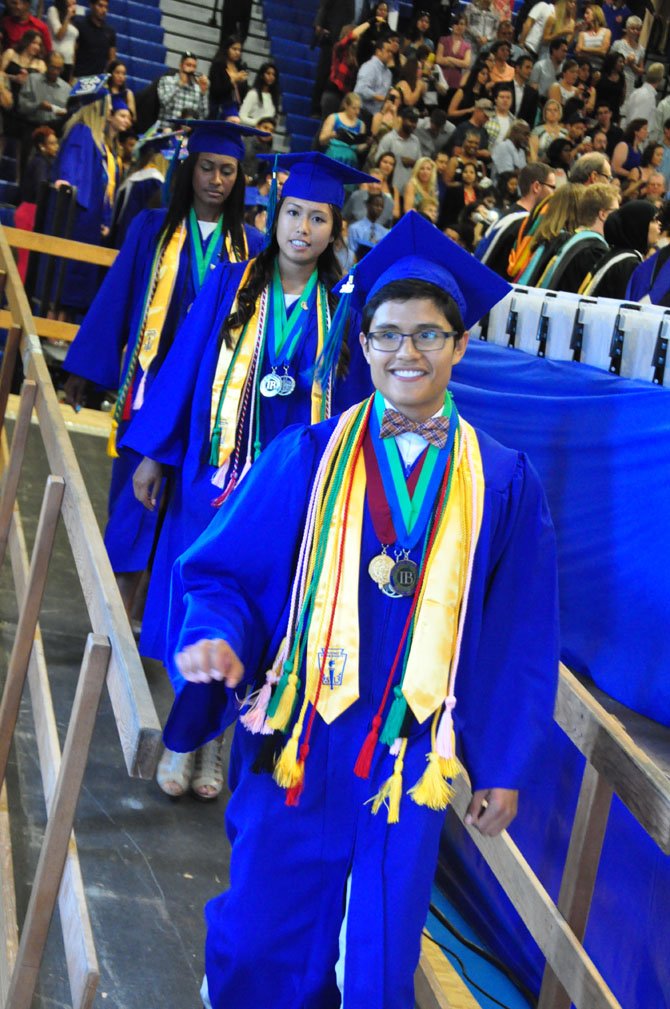 From right, South Lakes seniors Jonathan Valenzuela, Olivia Nguyen and Chadia King at the school's graduation ceremony Friday, June 14.
Stories this photo appears in:
A fan of Baylor grad RG3 … not Cowboys
Here in Fairfax, not only do we have the talent and the expertise to solve the problems facing us in FCPS, but we are uniquely positioned to solve the most pressing issues facing public schools across the country. -Karen K. Garza, Ph.D., superintendent, Fairfax County Public Schools

Class of 2013 features 104 International Baccalaureate, 119 honor graduates.
The South Lakes High School Class of 2013 gathered for the final time as students at the school, leaving the building that evening, Friday, June 14, as South Lakes alumni.