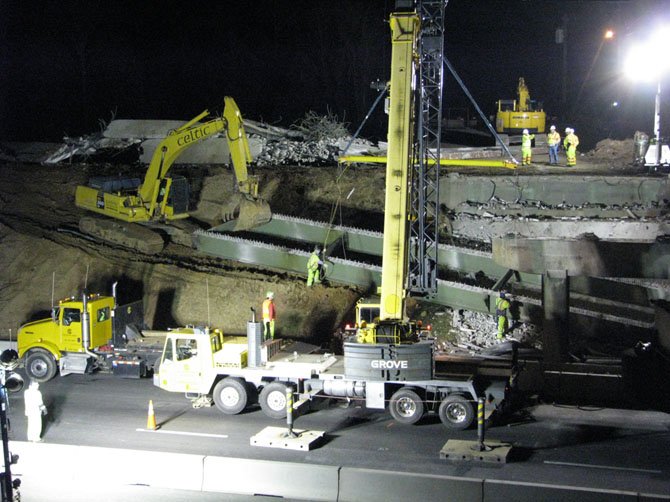 At the Telegraph Road overpass near Quantico, demolition teams tear down the existing bridge to make room for a new bridge that will span both sides of I-95 as well as the 95 Express Lanes going down the middle. Demolitions like this will take place at night to minimize disruptions on I-95.
Stories this photo appears in:

As the construction on the 95 Express Lanes project increases over the summer, motorists traveling to Virginia Beach, the Outer Banks in North Carolina as well as other points south should be aware that the HOV lanes will be closed overnight on weekdays and occasional weekends throughout the summer, and there will be intermittent lane closures overnight for steel erection and other work, making travel on the general purpose lanes challenging. In addition to the 95 Express Lanes project, there is also a shoulder improvement project underway on I-95 in Prince William County and a BRAC-related ramp work from the HOV lanes to the Fort Belvoir North Area that may impact travel.