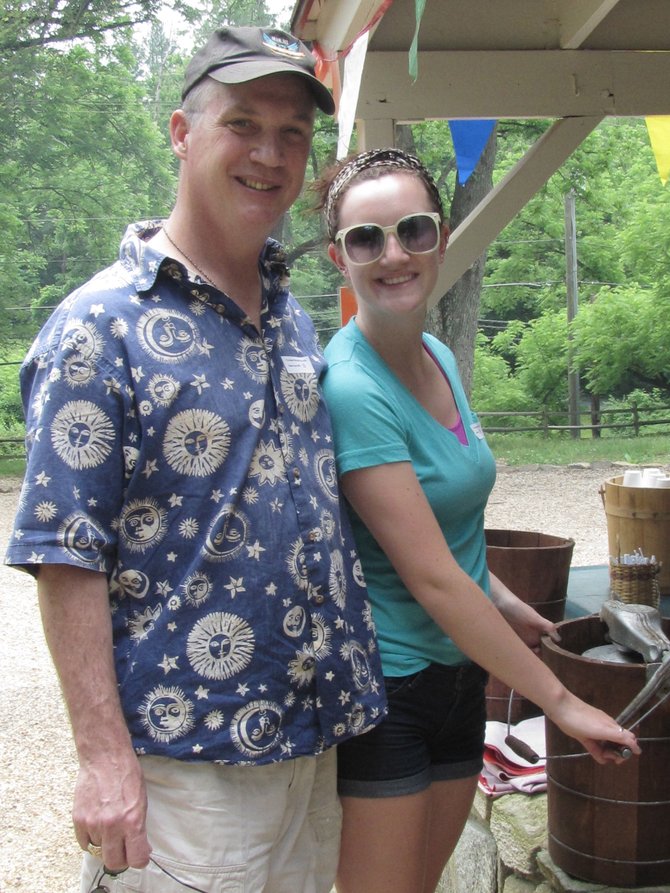 Shannon Keating and her father, Bob Keating of Fairfax, help make homemade ice cream.
Stories this photo appears in:

For over 20 years, Colvin Run Mill has organized a special Father's Day program for children and their fathers. "A day of fun on a kid's budget," is their motto for the event. On Sunday, June 16, from noon to 4 p.m., the park welcomed Northern Virginia Carvers to the park to teach free wood carving lessons. When the fathers come they are given a tour of the mill, and can watch the mill's grinding process.