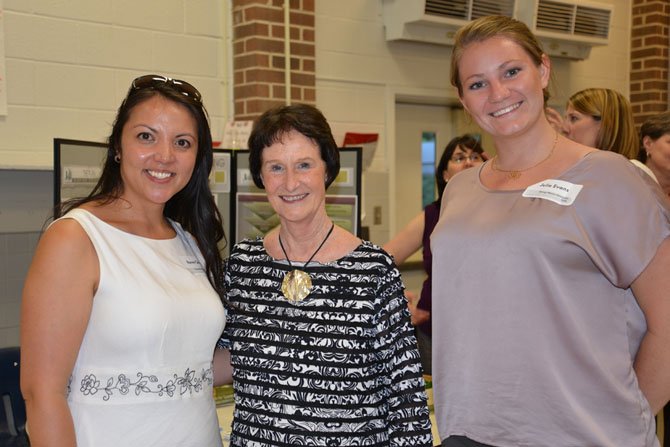 Recent graduates Ranee Elter and Julie Evans flank Fairfax County Board of Supervisors Chairman Sharon Bulova. Bulova thanked the students for their work on "Pop Ups"—lifestyle offerings and activities for the Tysons Metro stations. The study and the suggestions were part of the final project for George Mason University's Master in Transportation Policy, Operations and Logistics at the school's Arlington campus.
Stories this photo appears in:

County presents plans for "New Downtown."
Westbriar Elementary School in Vienna, located one block off of Old Courthouse Road and just minutes away from the massive Tysons Corner redevelopment project that is being hailed as the construction of Fairfax County's "New Downtown," was the venue for the "Transforming Tysons" Open House. Considering its enormous scope, and the media attention that this project had received even before the first jackhammer went into action, it's easy to believe that there have literally been thousands of pages of documents, reports, graphs, sketches and communiqués generated on the subject—and more keep coming.