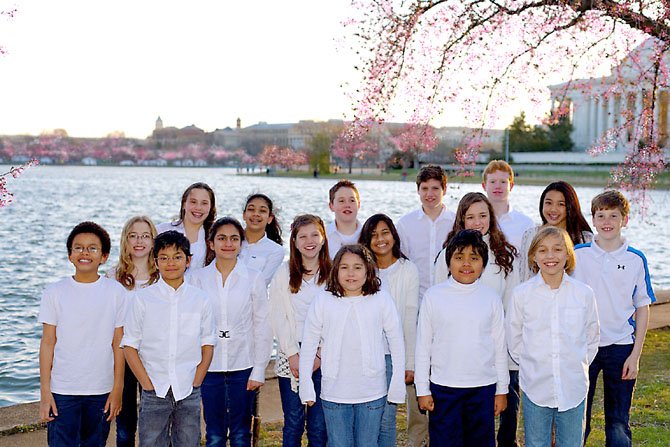 Students in the Japanese Immersion Program at Great Falls Elementary will be spending two weeks in Japan this summer. During their trip, they will present a copy of this photo to Prime Minster Shinzo Abe, who visited Great Falls in 2010.
Stories this photo appears in:

Great Falls Elementary students take two-week trip to Japan.
Several Great Falls Elementary students will be spending the first part of their summer vacation in Japan, as part of an exchange program. While on the trip, they will visit various locales in the country, including a visit with Prime Minister Shinzo Abe.