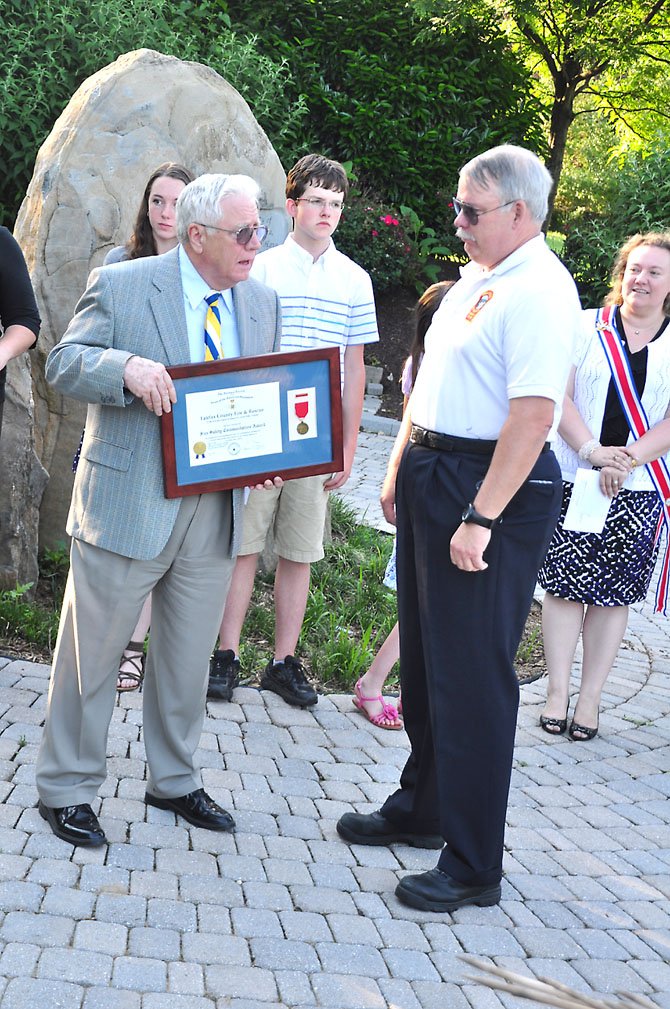 From left, Vernon Eubanks of the Sons of the American Revolution presents Great Falls Volunteer Fire Chief Frank Smith with a plaque thanking them for participating in their annual flag retirement ceremony for the past 10 years.
Stories this photo appears in:

More than 60 worn and damaged flags "retired" June 14.
While the burning of the American flag is often used as a form of protest or rejection of what it stands for, the United States Code also says that burning is the proper way to dispose of damaged or worn flags.