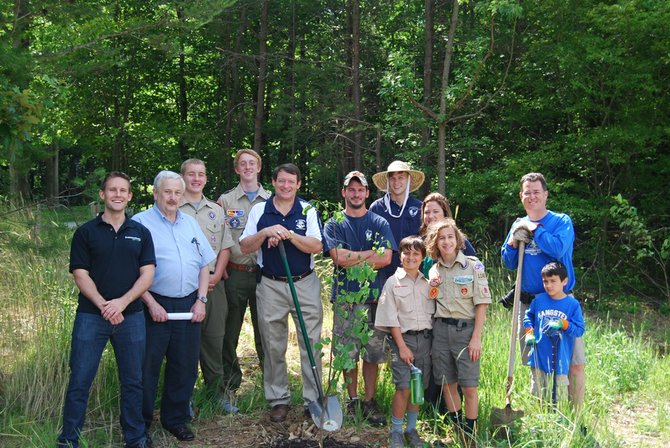 Del. Dave Albo (R-42), Supervisor Pat Herrity (R-Springfield), scouts from Troop 1140, South Run Regency community members, Fairfax County Park Authority representatives and a 95 Express Lanes project representative stand near one of 10 trees installed at Burke Lake Park near the South Run Regency community.
Stories this photo appears in:
New trees replace mature ones torn down by Burke Lake Dam renovation.
When the renovation of Burke Lake Dam began last fall, many residents in the leafy South Run neighborhood were concerned about the dozens of mature trees construction crews had to rip out to gain access to the dam.