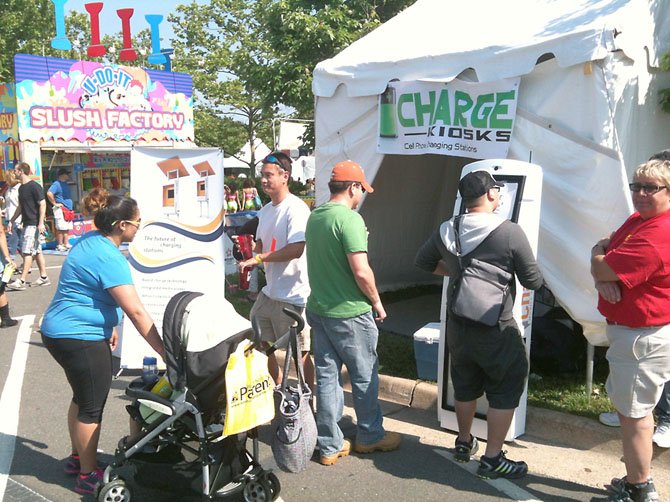 Celebrate Fairfax festival-goers with near-dead, powering off phones experience sweet relief upon finding a plug-in station at the iCharge Kiosks booth, which charged 300 dying phones over the festival, June 7-9.

Stories this photo appears in:

Cell phone batteries were as drowsy as the weather at the 32nd Annual Celebrate Fairfax event at Fairfax County's Government Center in Fairfax. iCharge has proof of that: the startup saw 300 phones plug in to its iCharge Kiosk charging stations over the course of the three-day festival.