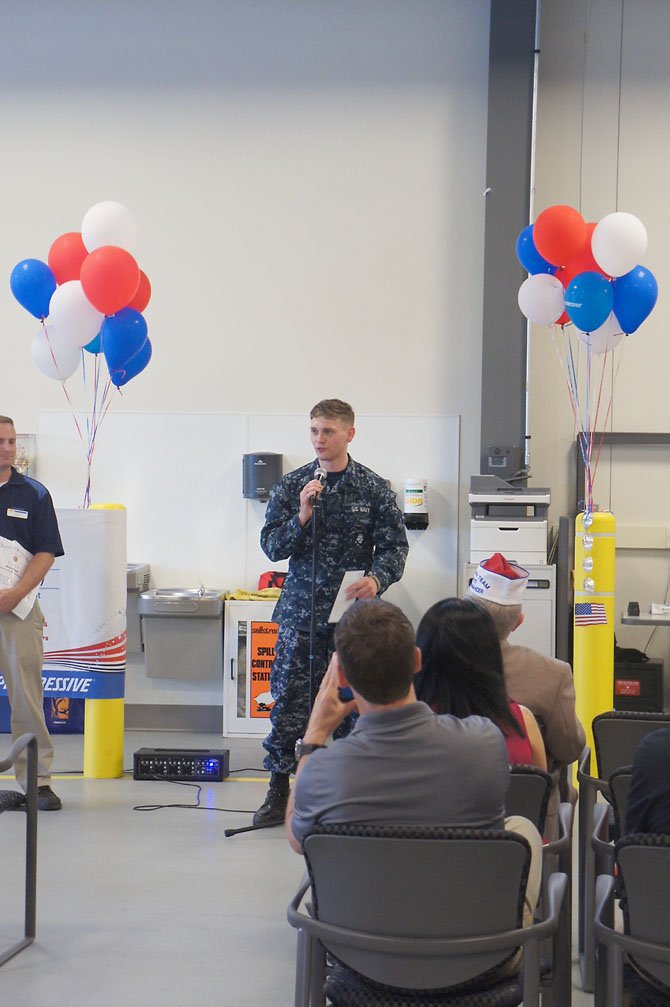 Keifer Wolfe accepts his Ford Escape, which was refurbished with recycled parts, and thanks Progressive along with the other companies in the community that helped with the effort.

Stories this photo appears in:

Keifer Wolfe receives a free car from Progressive.
Through the collaborative efforts of several local companies, Keifer Wolfe, a local military member training to be a Navy SEAL, was presented with a free Ford Escape at the Progressive Insurance building in Springfield on Wednesday, June 12, in order to replace his current transportation means—running, public transportation, and borrowing his friend's cars—with a car of his own.