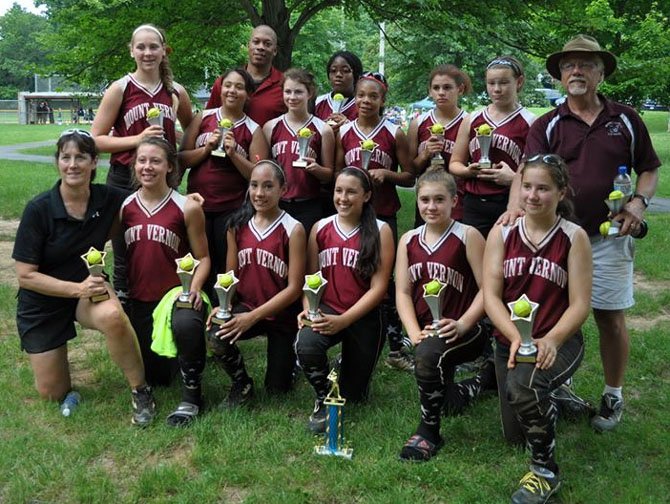 The MVYAA All Stars (from left): Kneeling - Coach Karen Walker, Harley Divine, Sophia Castillo, Katie Hutchinson, Hannah Talbert, Erin Rockwell; standing - Susannah Anderson, Tabatha Salcedo, Coach Craig Stowers, Lena Gravini, Camry Jones, Tiffany Stowers, Jazmyn McClure, Haylee Womer, Coach Mitch Rockwell
Stories this photo appears in:
The Mount Vernon Youth Athletic Association's 18U All Star team won the 2013 Northern Virginia House 18U All Star Tournament Championship that was held June 15 and 16, at Wakefield Park. The Mount Vernon All Star team, sponsored by MVYAA, was composed of girls ages 11-15. The team won all of its games in the 2013 All Star Tournament including the championship game, beating the Southwestern Youth Association All Stars 4-3.