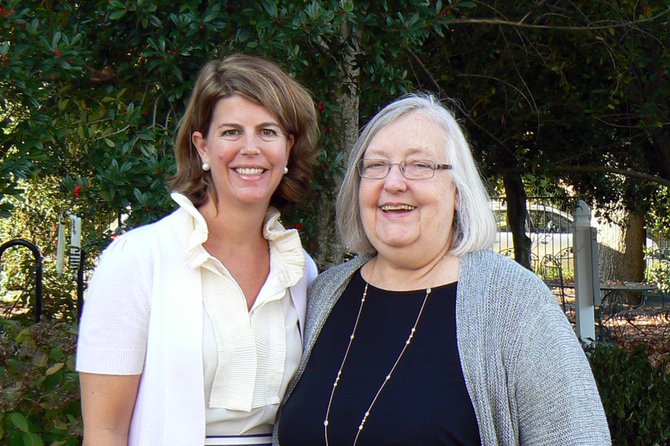 Retiring head Doris Cottam (right) with the new head Dr. Elinor Scully.
Stories this photo appears in:

This month, Doris Cottam will retire from her position as head of school at The Langley School, an independent school in McLean serving nearly 500 students in preschool to eighth grade. During her 13 years as head of school, Cottam transformed The Langley School financially, strategically, programmatically and culturally into a professional, sustainable model for the 21st century—all while embracing and maintaining the school's community-based roots. When she retires at the end of June, she will leave behind a legacy of growth and financial stability that will successfully propel Langley into its eighth decade.