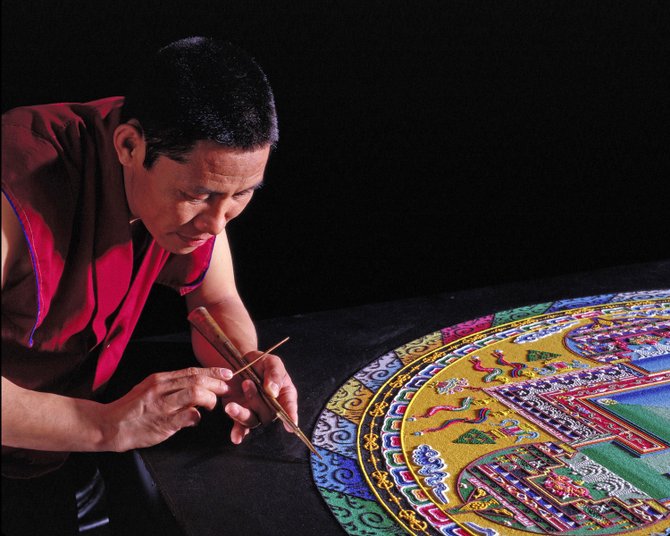 Monks from the Drepung Loseling Monastery will create a sand painting, by grouping tiny piles of colored sand to form the shape and image of a mandala. The mandala will be created at various times, July 24-27 (find hours at http://www.unityoffairfax.org/auspicious-event).
Stories this photo appears in:

Sacred dances, chanting, lectures and mandala creation will all take place at Unity of Fairfax, 2854 Hunter Mill Road, Oakton. For information on tickets, visit www.unityoffairfax.org or call the Unity of Fairfax office at 703-281-1767.