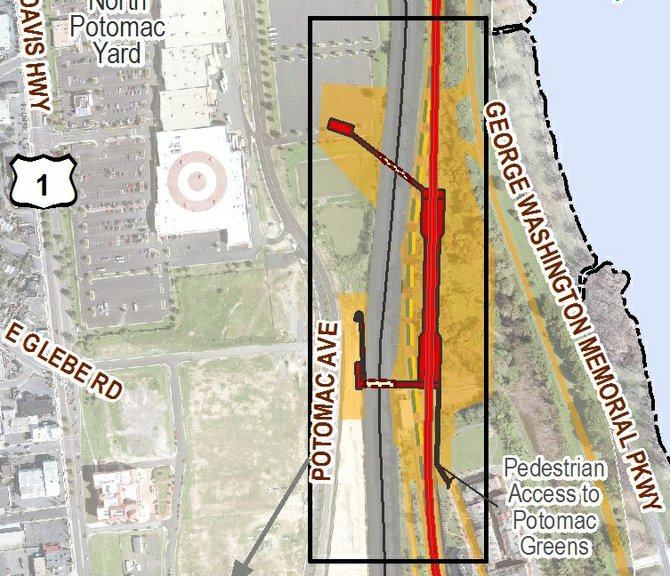 Alternative B is between the George Washington Memorial Parkway and the CSXT Railroad, north of the Potomac Greens neighborhood, east of the existing Potomac Yard Retail Center and the CSXT right-of-way. The station would be at-grade, with a side platform layout. Additional station facilities include two pedestrian bridges from the station over the CSXT right-of-way to the planned development in Potomac Yard as well as a pedestrian bridge over the proposed Metrorail alignment to provide access to the Potomac Greens and Old Town Greens neighborhoods.
Stories this photo appears in:

City officials to reconfigure design for Potomac Yard Metro station.
For years, city officials and Deleware-based CPYR have been planning to build a Metro station known as Alternative B — a design that would allow direct access from land owned by the developer to a new Metro station.