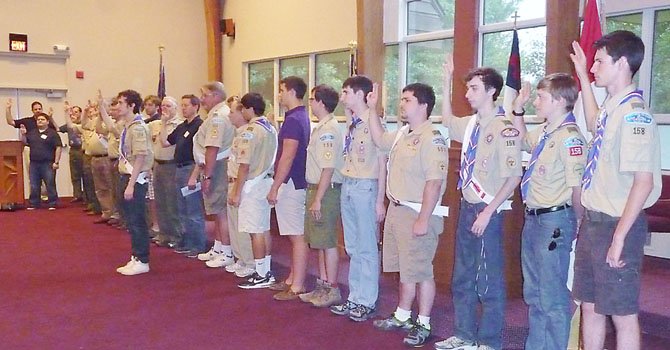 Troop 158's 35-year history was exemplified as 25 fellow Eagle Scouts rededicated themselves to the Eagle Pledge.
Stories this photo appears in:

On June 30, Troop 158 of Herndon celebrated its 35th anniversary in conjunction with the 2013 Summer Court of Honor. More than 120 people—including a number of former Troop 158 members, Eagle Scouts, adults who were scoutmasters, troop committee members, and their families—gathered to honor achievements, share memories and compare experiences from their time with the troop.