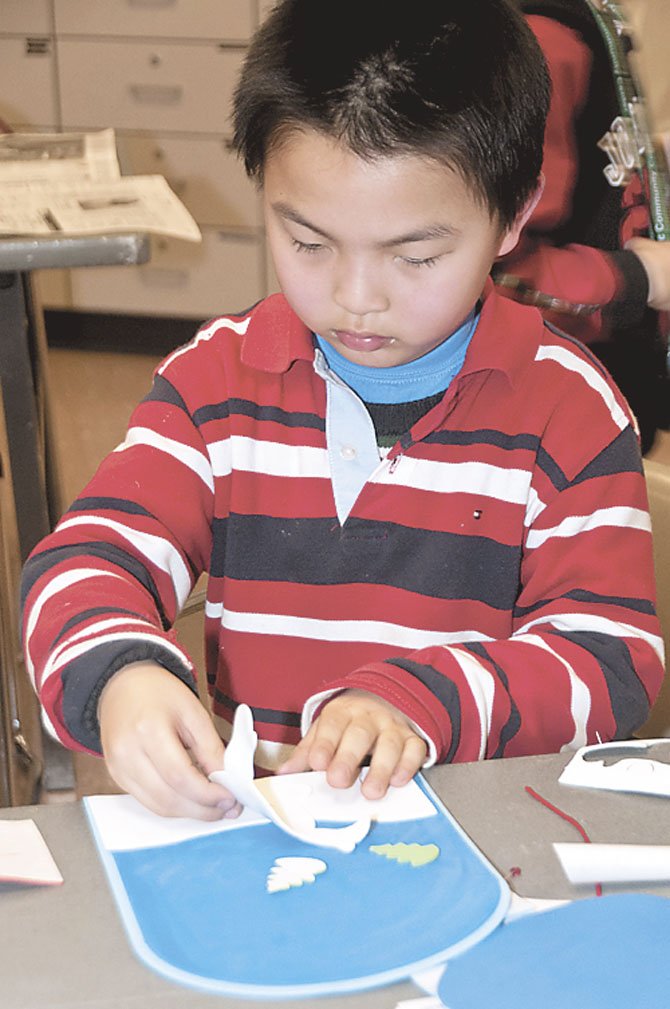 Eric Yao, 7 years old, is making a background for a room termometer.
Stories this photo appears in:
Club Friday at Community Center
Elementary and middle school students attended Club Friday's Open House on March 1. The program features a moon bounce, obstacle course, DJ music, bingo, raffle, art project, snack bar and games. The Potomac Community Center is located at 11315 Falls Road. Call 240-777-6960.