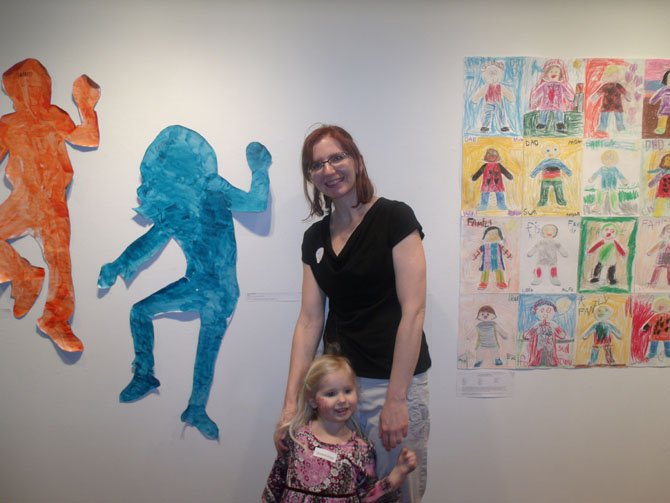 Georgia Norwood, 4, of Common Ground Child Care Center in Reston and her mom Morgan Norwood.
Stories this photo appears in:

The Greater Reston Arts Center celebrates Youth Art Month.
Little Jackson Baker, Morgan Milman and seven other children from North Springfield Elementary School might be first-graders, but they have reproduced the work of Wassily Kandinsky. Their school was one of the 16 elementary schools in the area that exhibited their works at the GRACE Art Center in Reston on Saturday, March 2, to mark Youth Art Month.