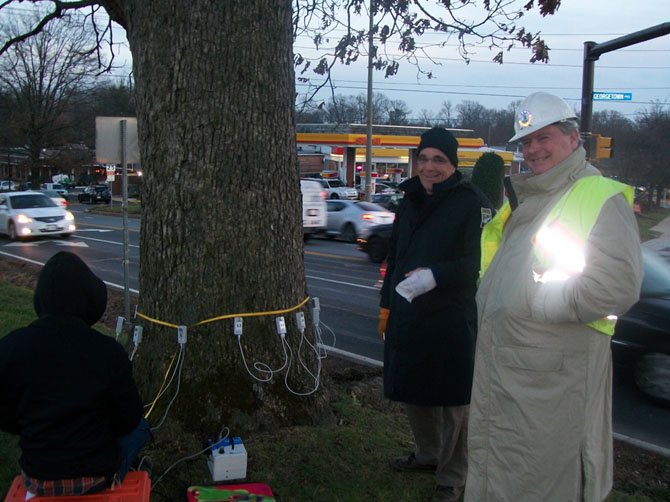 From right, VDOT Chief Engineer Garrett Moore and arborist Guy Meilleur perform tests on the tree near the intersection of Georgetown Pike and Walker Road. Moore decided Friday, March 1, to take the tree down.

Stories this photo appears in:
Tree closest to Walker Road to be removed, remaining tree to be pruned.
"In the end, it was the overwhelming opinion of various expert arborists that one tree, the one closest to the corner, was too ill and in danger of falling to risk trying to save." --Bob Vickers, Great Falls tree commissioner