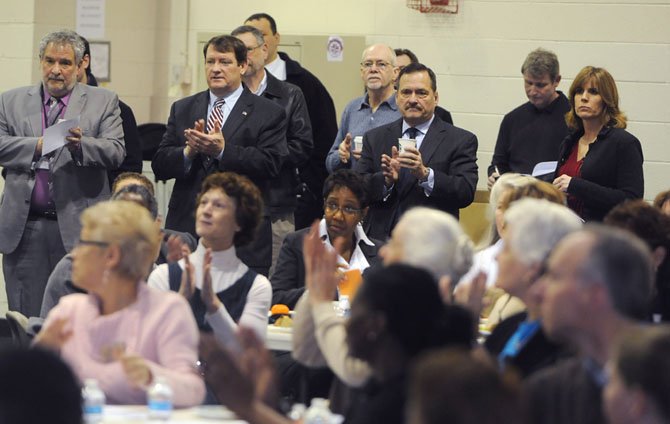 Volunteers, elected officials and representatives from area organizations attend a community debrief at the Jubilee Christian Center on Monday morning. The debrief was held to reveal the results of a countywide survey on homelessness held last week.
Stories this photo appears in:

462 homeless interviewed during Registry Week, an intense effort to document Fairfax County's chronic homeless.
"We have to step up to this question. … Are we going to walk away from this tonight and say, 'That's just the way people live?' Well, it's not the way people should live." —Supervisor Cathy Hudgins (D-Hunter Mill)