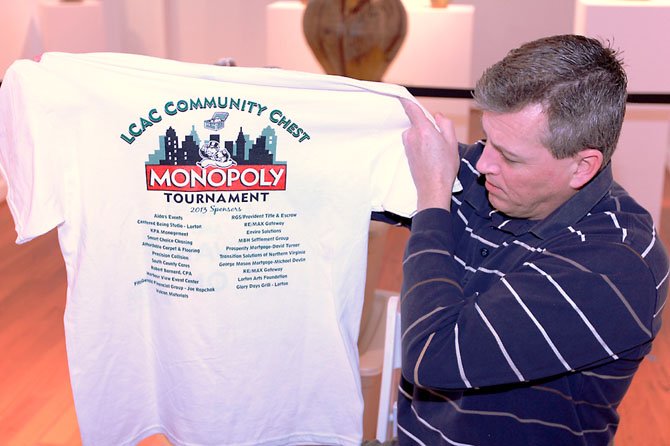 John Borrelli holds up a special Monopoly tournament t-shirt for the LCAC.

Stories this photo appears in:

Ron & Susan Associates raise more than $5,500 for Lorton Community Action Center.
Although Allen Holder was placing bets with funny money and trading fictional real estate, the stakes were high for the sixth annual tournament at the Lorton Workhouse Arts Center on Feb. 23.