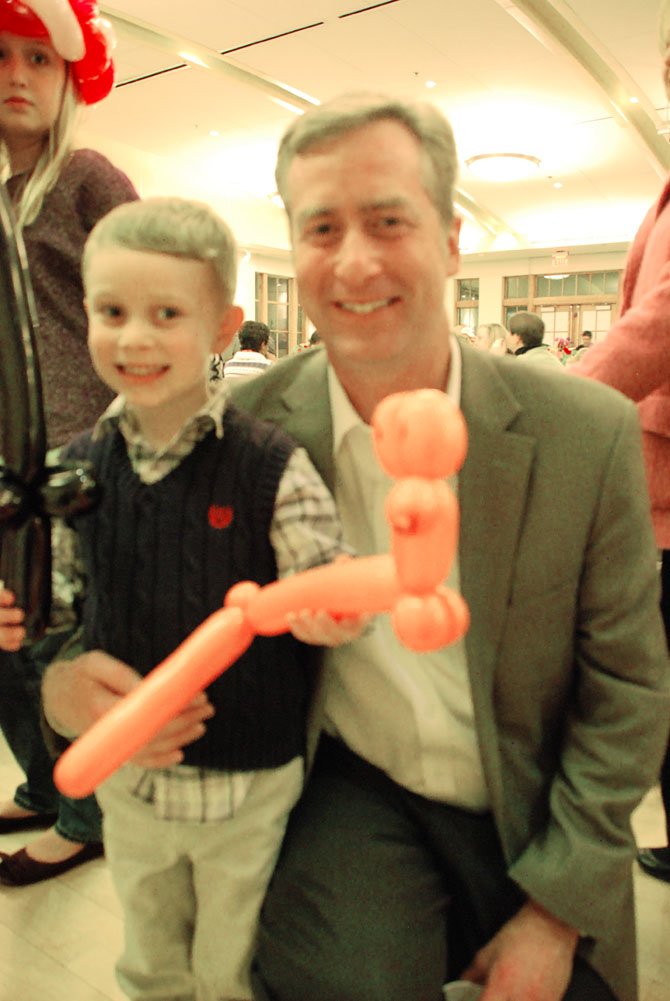 Delegate David Bulova and his son Grayson helped themselves to some local art in various mediums. "I can't believe someone didn't already grab [my bowl]," Bulova said. "It has three different colors—I plan to bring it down to put on my House of Delegates coffee table."

Stories this photo appears in:

Our Daily Bread's signature fundraiser benefits Fairfax County residents living below the poverty line.
As the Fairfax Saxophone Quartet played dulcet American swing standards to an audience of 300, the atmosphere inside the Stacy C. Sherwood Community Center last Thursday night struck a balance between light-hearted and serious. While outwardly entertaining, with balloon animals, face-painting, live music and close to 400 colorful handmade bowls available to take home, the fifth annual Empty Bowls fundraiser highlighted a humbling reality: the large population of working poor in the Fairfax County area.