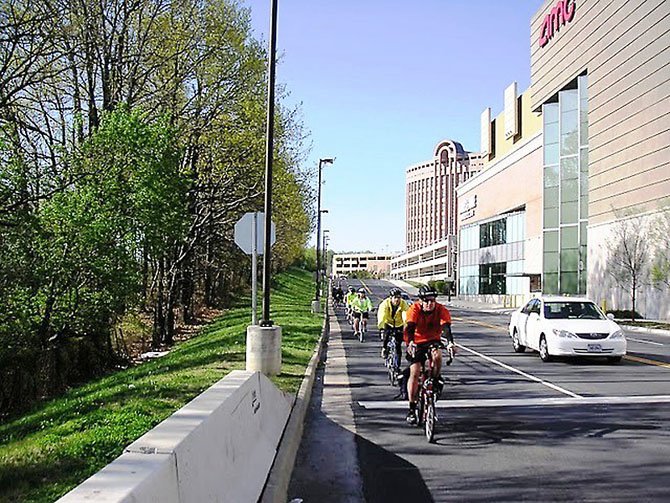 A group of local cyclists take advantage of the good weather during a ride to Tysons Corner. To find "bike-friendly" paths in Fairfax County, go to www.fairfaxcounty.gov/fcdot/bike/bikemap.
Stories this photo appears in:

FABB promotes extended hours on W&OD Trail.
As the weather gets warmer and the days get longer, Northern Virginia bicyclists are back on the roads and trails, despite the Virginia General Assembly's antipathy for bike safety bills this session.