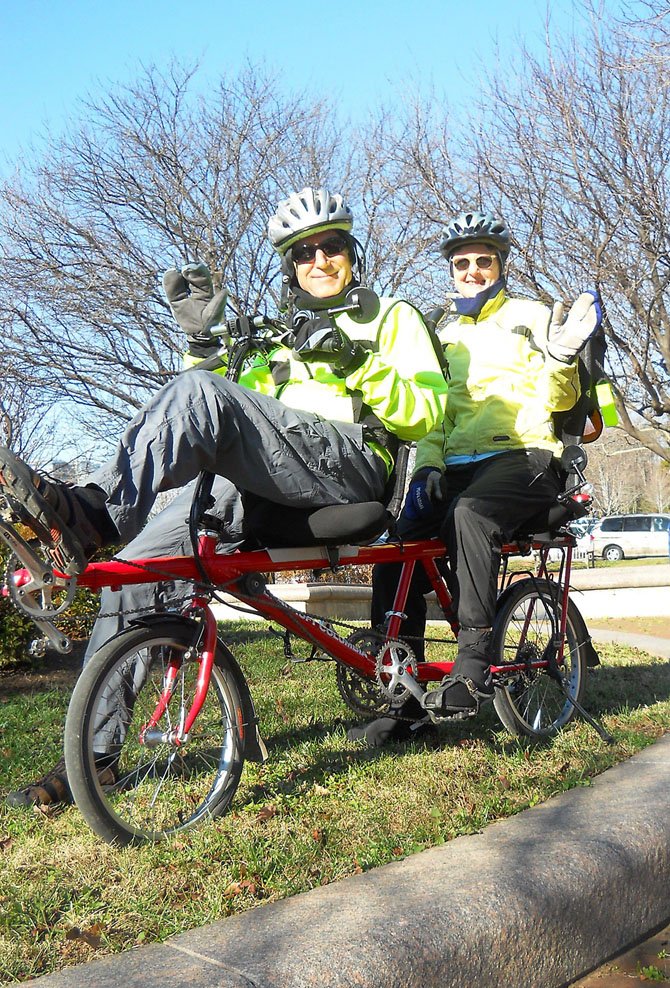 Fairfax Advocates for Better Bicycling Chairman Bruce Wright and long-time cyclist Kerie Hitt get ready to bike to their home in Reston after receiving an award from the Fairfax County Board of Supervisors last year.
Stories this photo appears in:

FABB promotes extended hours on W&OD Trail.
As the weather gets warmer and the days get longer, Northern Virginia bicyclists are back on the roads and trails, despite the Virginia General Assembly's antipathy for bike safety bills this session.