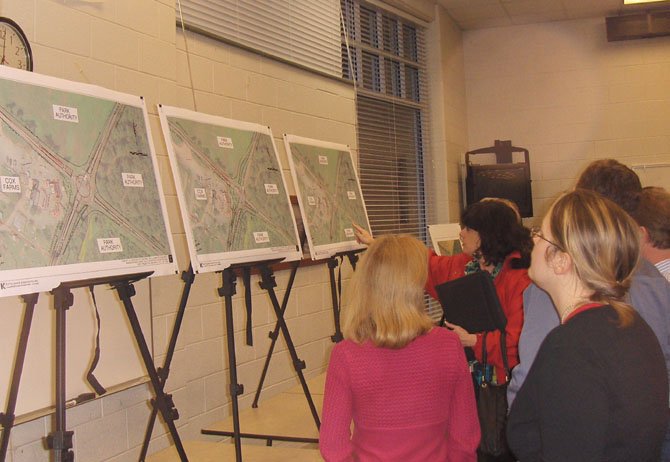 Residents peruse VDOT's three proposals for the Braddock/Pleasant Valley roads intersection.
Stories this photo appears in:

Braddock/Pleasant Valley intersection to be improved.
Pretty much everyone agrees that the intersection of Braddock and Pleasant Valley roads in Centreville is a pain. It's tiny and congested, with especially long waits for drivers during rush hours.