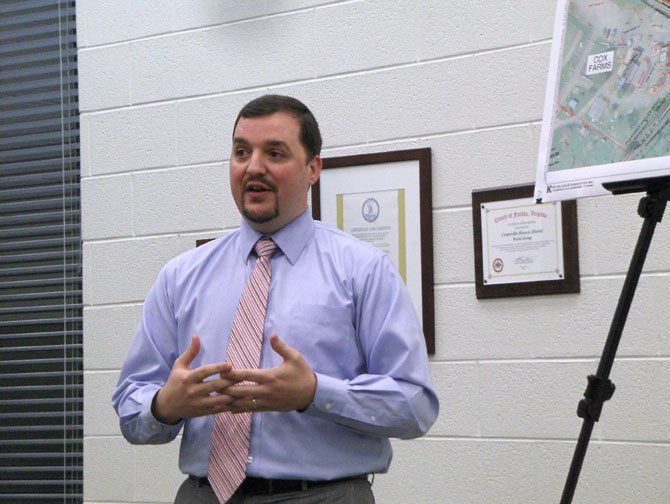 Engineer Chris Tiesler explains what's proposed for the intersection.
Stories this photo appears in:

Some residents say fixing congested intersection may lead to other problems.
At Monday night's meeting about plans to fix the Braddock/Pleasant Valley roads intersection, VDOT's Bill Cutler said early cost estimates for the project are in the $3 million to $4 million range. But, he added, utility relocation, environmental problems and land-acquisition costs could raise the price.