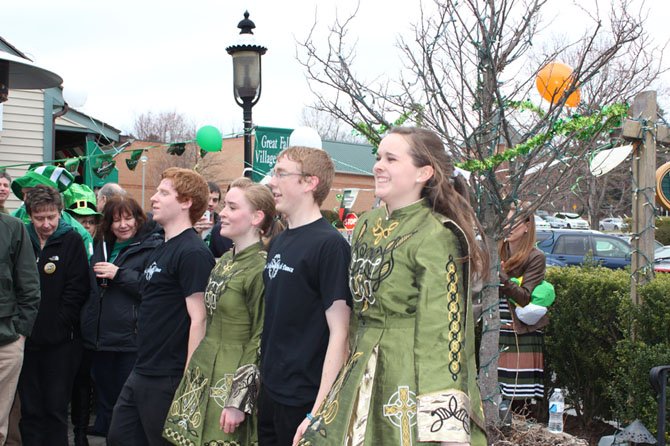 Manassas residents (from left) Gabriel Scheetz, 17; Roisin DuFrain, 17; Stephen Foeckler, 18; and Courtney Hickey, 16, of the Boyle School of Irish Dance, performed for pub-goers awaiting entrance into The Old Brogue on Sunday afternoon.

Stories this photo appears in:
Cool temperatures and gray clouds didn't stop the Saint Patrick's Day crowd from hitting The Old Brogue for some fun and friendly celebration on Sunday. Deep-rooted in tradition, the Irish pub attracted hundreds of loyal fans—young, old and everyone in between—for a day full of food, drinks and friends.