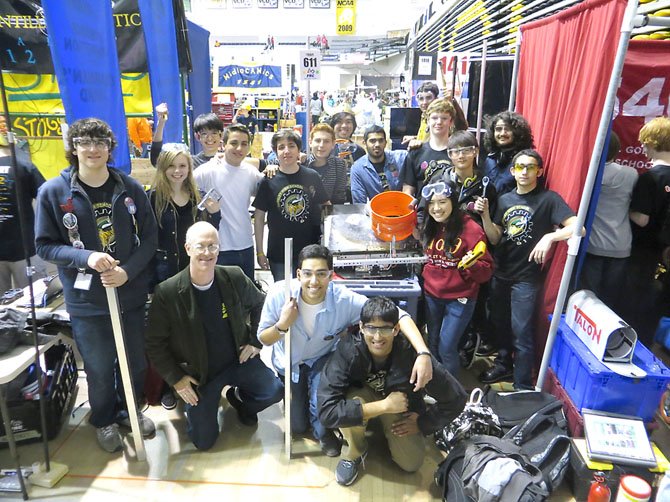 Langley High School's Robotic Team: (back row) Adam Johnston, Julia Pennington, Nathaniel Speiser, Jacob Barrientos, Hussein Kamoona, Damien Islek, Philip Bui, Abdalla Almazmi, Berkeley Taneja, Patrick McKee, June Choi, Kevin Hajimomenian, Julia Hara, Sepanta Khoshnoud, (front row) team advisor Bob Foley, Zain Qazi and Vishal Erabelli.

Stories this photo appears in:
It's March Madness and the Langley High School Robotics Team, in keeping with the season, made it to the "Elite Eight" in a national competition. Langley's team finished 12th out of 65 teams overall and was drafted as a member of one of the top eight teams to participate in the final round of the competition.