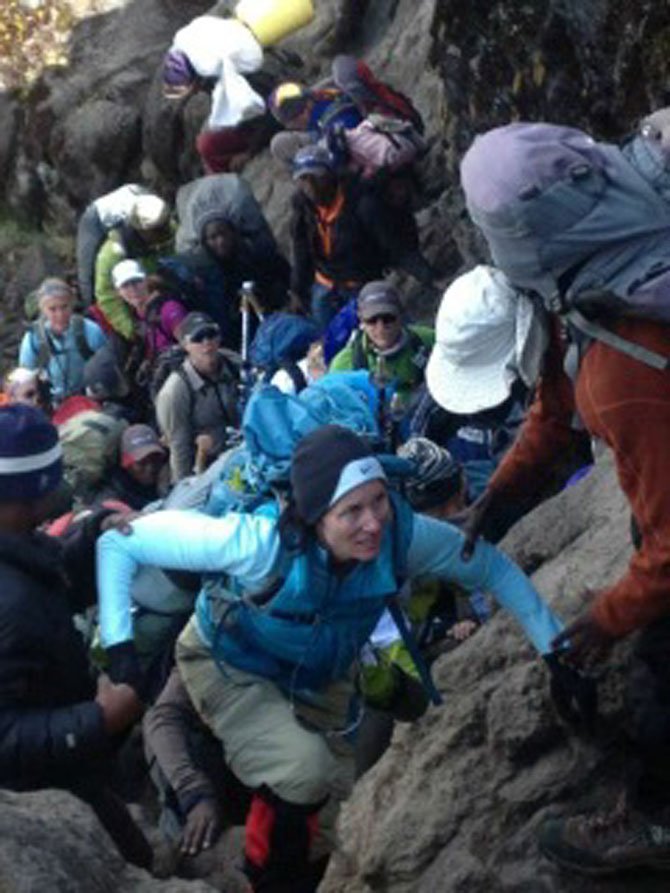 Bridgit Fried of Potomac as she climbs up Mount Kilimanjaro.

Stories this photo appears in:

Learning about oneself on a seven-day, 55-mile trek.
Potomac resident Bridgit Fried, just back from a seven-day trek to the summit of Tanzania's Mount Kilimanjaro, is not afraid of the dark. Facing her fear was part and parcel of climbing "Kili," as it is referred to by hikers, which, at 19,340 feet, is the tallest mountain in Africa and one of the highest mountains in the world.