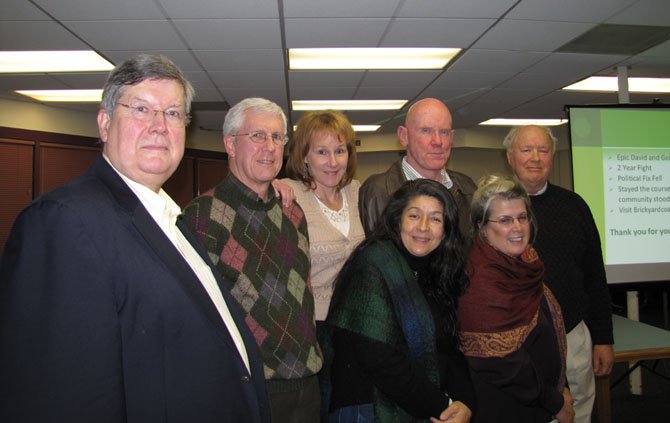 Members of the Brickyard Coalition Steering Committee, from left, are: Curt Uhre, Brickyard Coalition, Keith Williams, Citizens Association of River Falls (also Ted Duncan who had to leave before photos), Jill and John Phillips, Brickyard Coalition and owners of Squeals on Wheels Petting Zoo; Maria Fusco, Brickyard Coalition; Ginny Barnes, WMCCA (and Susanne Lee, not pictured); Charles Doran, Brickyard Citizens Association.
Stories this photo appears in:

Future of Brickyard site still unclear.
After two years of civic activism, legal action on multiple fronts, political outreach, public education and fundraising through bake sales and barn dances, members of the Brickyard Coalition came to last week's West Montgomery County Citizens Association to talk about their success.