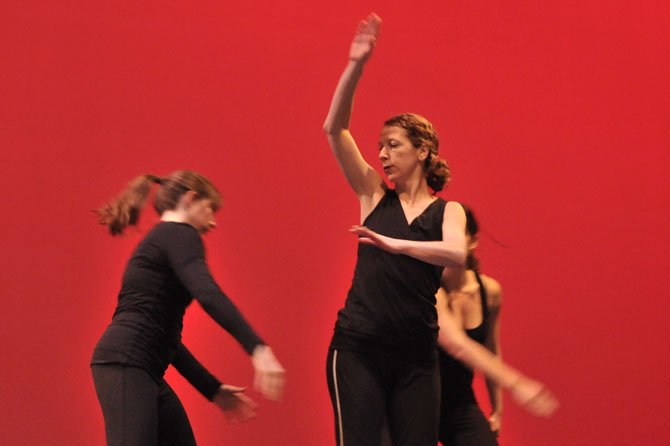 Abigail Wallace, Silvia Burstein-Hendi and Katie Maxwell rehearse an untitled work-in-progress. The dance is inspired by the artwork, "Doppler" by Heidi Lippman located at the Mark Transportation Center. The dance was choreographed by CCP member Sara Lavan.
Stories this photo appears in:
Choreographers Collaborative Project held a spring concert "Dance Around Alexandria" in the auditorium at T.C. Williams High School on Saturday, March 16. The concert was inspired by public art pieces and public locations in Alexandria.